Setting Jim Straight
I am sorry, but I have to set Jim straight. If he needs proof that I have read some Zwingli, I'll give it to him. Of course, these pictures were in no way staged. My wife likes to randomly take pictures of me in my natural habitat (my study). I am, after all, very studly. And look, I have different shirts on when I read Wright and Zwingli. I'll even prove I have read some Wright. Clearly this is indisputable proof that these pictures were taking at two distinct periods! Here's me reading the latter...
...and...
...and...
...and...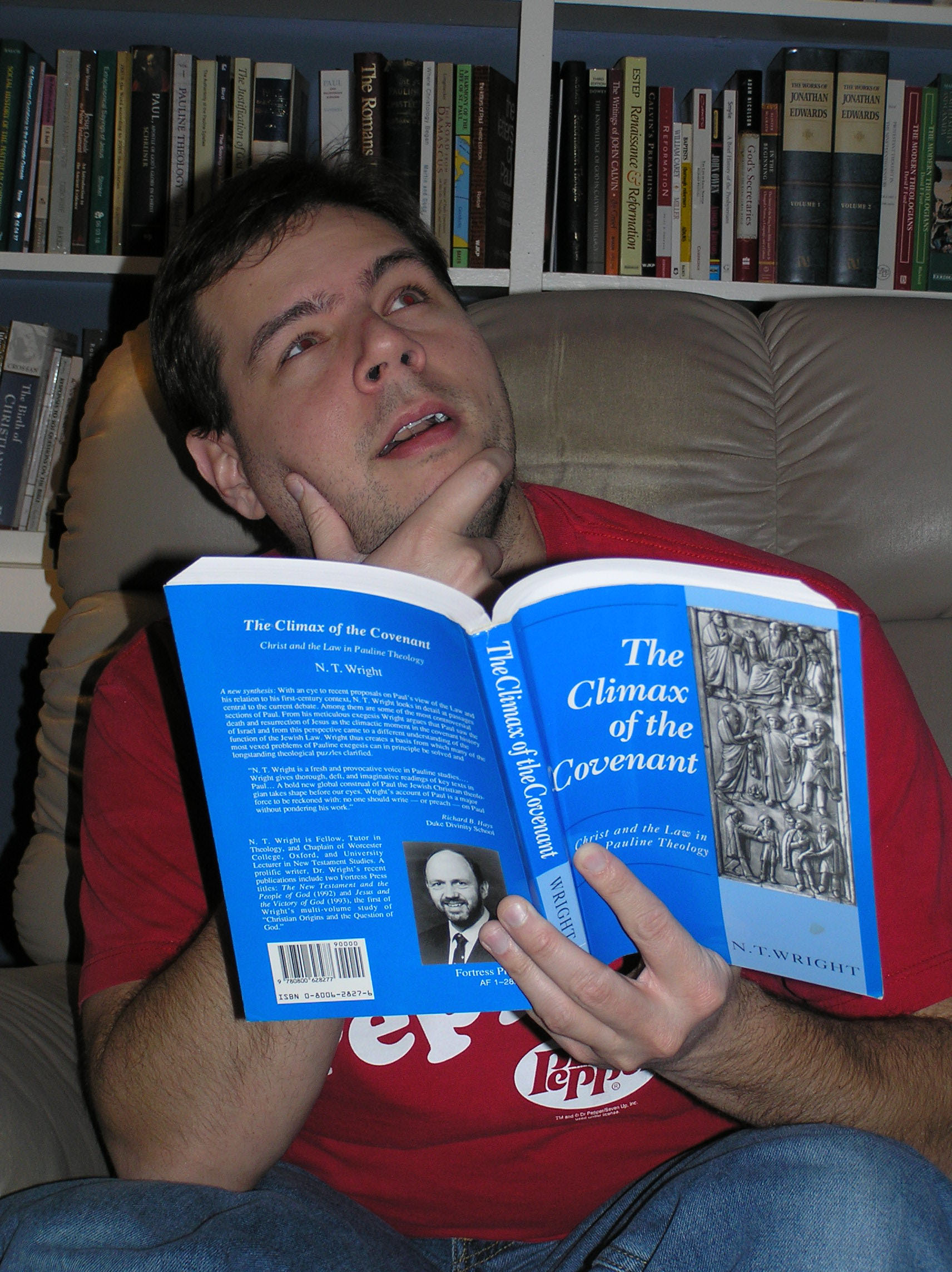 Here is me reading (or reading about) Zwingli:
...and...
...and...
...and...
Well, there you go. Jim West is refuted. See guys, it's not that hard :)