Pics of My Totally Rockin Awesome Study
By popular demand (two people...which is popular demand in my book) I now bring you pics of my study. I am sorry if I provoke massive amounts of jealousy in your soul. It is definitely the best part of my house.
View from outside looking in.
This is where I do most of my reading (and a little sleeping). Very comfy. On the left and right are little tables. I keep my current books for biblical study on the left (either books in progress, some basic reference or some of my resources on Mark for my current study) and a few techie books on the right.
Next is a view of the desk with my very nice Dell 24" monitor standing tall and lofty upon it (his name is Bob). All of the books on that wall and the shelf behind it are biblical studies/Christian history/Greek/similar stuff related.
Swingin' over to the right a bit you see where I graciously gave my wife one corner of the study. The books, though, are mostly mind and this is my general non-fiction and fiction section.
Next is the view from behind the reading chair with a close-up of the lamp. Awesome lamp, is it not?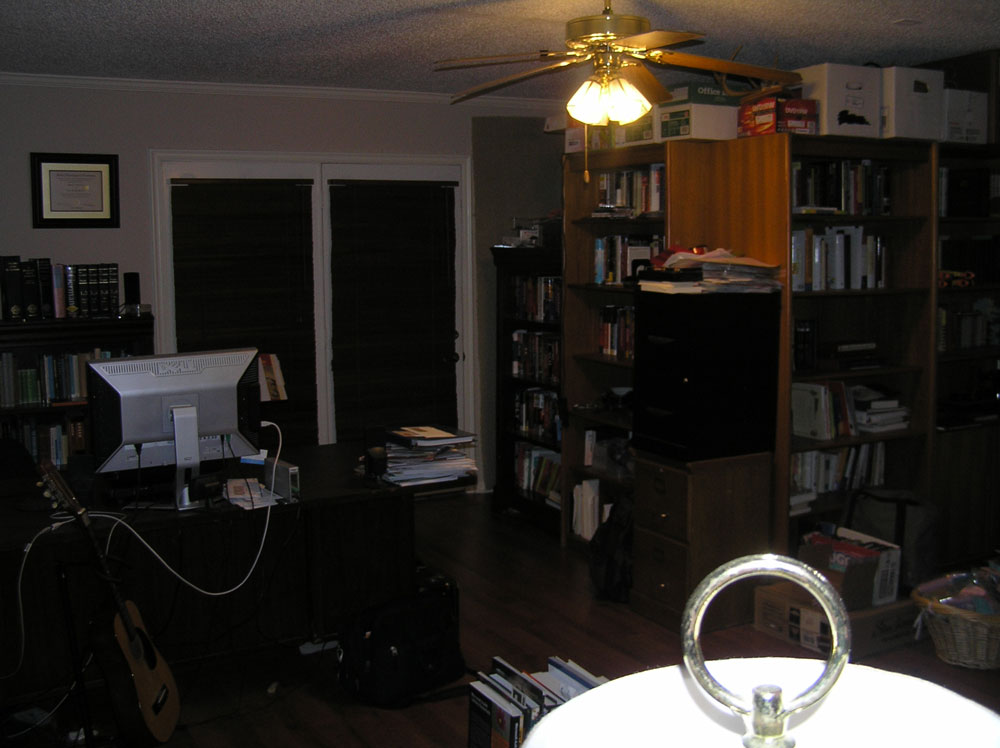 Next comes the view of the study from behind the desk. You also see my liquor flavored water shelf.
If you look to the left of my desk you see my techie book selection...at least what hasn't been taken to work. And what is that area behind it?
Well that is my storage area and podcast recording booth thingy. Still need to finish editing podcast #3...
And finally, one more pic from the back of the room.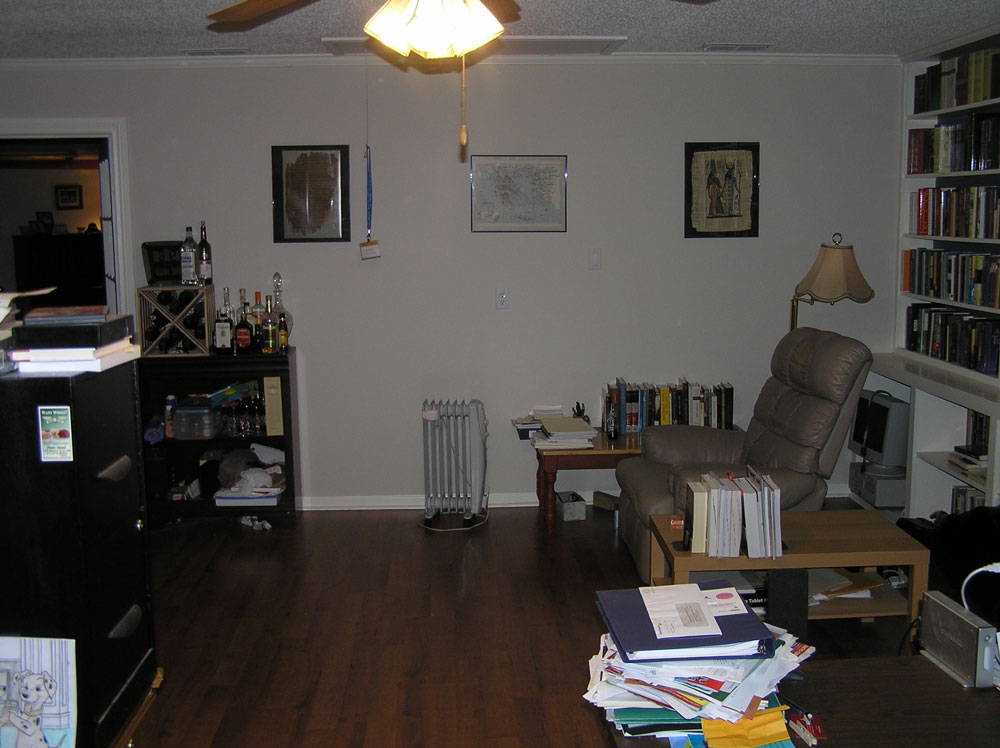 I love my study!